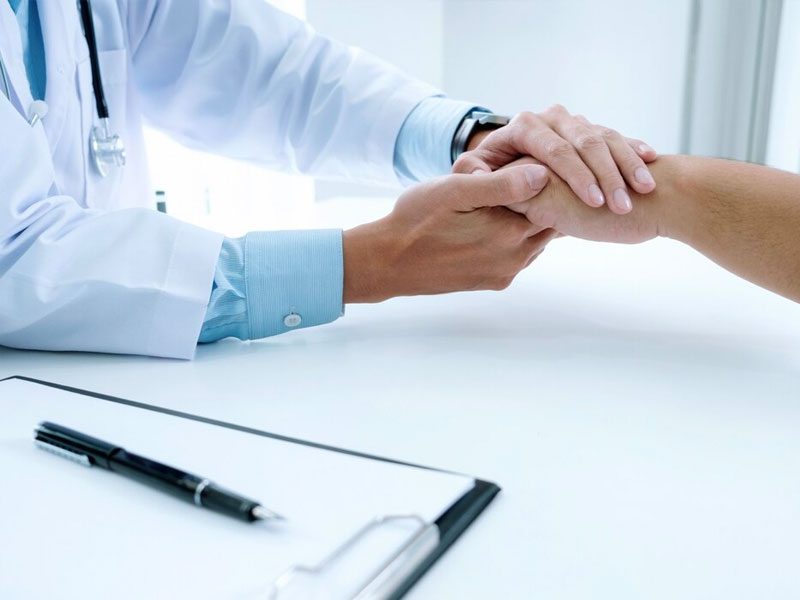 How to protect yourself in the hospital

Patients need an advocate when hospitalized because no one cares! In reality, the doctors and nurses are too busy – they've got too big of a workload, they have to get everything accomplished by a certain time, and so they don't have time to communicate with you, and they don't have time to make sure things are done the way they should be done. Patients need someone who's going to be by their bedside – a friend or family member who's going to be there to make sure that if a test is scheduled at 11:00, you get it at 11:00, and when you have medication that should be given at 12:00, you get it at 12:00 – and if they don't get the test or the medication, your advocate wants to know why! Also when you have test results you want to understand what they mean. They know what they're going to do, but unfortunately no one takes the time to communicate with you, and tell you what they're going to do. This is why people often lay in the hospital and have no idea what's going on, and mistakes happen because nobody cares and you're too sick at the time to be able to do anything about it.

If your family doesn't live here, or you don't have anybody who could step up for you, join my practice, because I will be your advocate! I'll see to it that things are being done right, and I'll see that they're done on time, and I'll make sure that you know the test results and what they mean and what we're going to do to help you get better. When you get sick you want to see your advocate and you want to see your doctor. But many private doctors hand their patients off to a hospitalist to admit them when they get sick and require hospitalization. They do not see their patients when they're in the hospital. In addition, many times, when I'm called in as a consultant to see patients in the hospital, the patient says to me "you're the first doctor who's actually examined me. All the PAs, nurse practitioners, and doctors, only come in here, say hello to me, and ask me how I'm doing, and then they leave. Nobody touches me."

When someone is sick enough to be hospitalized for a particular active process, they deserve to be examined every single day to follow the trend of that process to be sure that you're getting better. It is almost impossible to do that effectively without examining the patient and the particular system that they're following. This is why people end up spending more time in the hospital and mistakes get made.

You don't want to see a doctor who you have never met and knows nothing about you and cares even less! When you're sick, you want to see your doctor. And if you're in my practice, I will help you, because the difference is I care.